The ultra-large capacity smart flash drive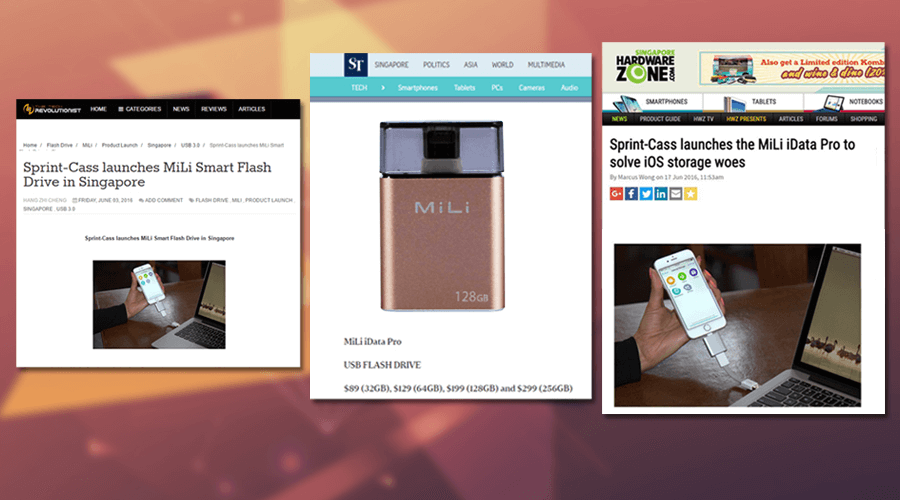 Recently, a great deal of attention has been focused on MiLi iData Pro, the ultra-large capacity smart flash drive. The gadget is now all the rage in Singapore and overseas electronic market with ever-increasing sales and it has raised a large amount of attention and recommendation among overseas media, including:Singapore Hardware Zone,The Straits Times,The Tech Revolutionist.
Sprint-Cass Pte Ltd,a well-known retail operator in Singapore, said, 'Since MiLi's smart products are introduced into Singapore's electronic market, MiLi iData Pro has now enjoyed wide market coverage, truly a must-have smart flash drive for Apple users.'
In the era of information explosion, we are facing the challenges of information filtering and data storage. It is believed that many users have been in the awkward position where their devices keep running out of space and all they can do is delete files. MiLi iData Pro is designed to help users around the world to store data anytime anywhere and expand their phone storage with ease.
Now With MiLi iData Pro, you don't need to make the painful decision anymore! All the data you want, including videos, photos, documents and music, can be easily stored in the gadget. MiLi iData Pro breaks open the closed nature of the iOS system. It comes with a MiLi-developed dedicated App, where you can easily manage your files upon login.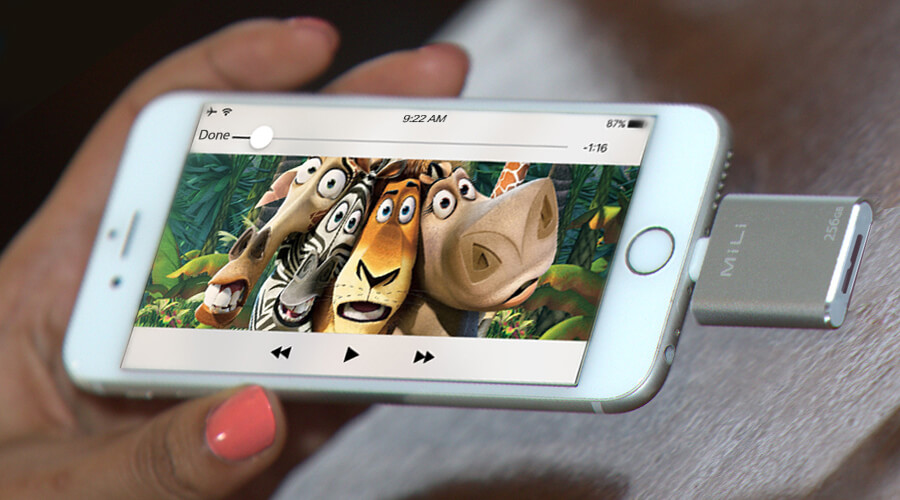 One thing worth mentioning is, iData Pro utilizes USB3.0 technology, which delivers blazing-fast read/write speeds. It takes no longer than 2 minutes to transfer a 2G movie from PC to iData Pro! What a speed!
What's more, MiLi iData Pro has passed through Apple's MFi licensing program, which is known for its strict testing standards. Its 1.5mm lengthened connector allows connection to the phone without removing the case – a convenient and attentive design detail.
There are two more practical products in MiLi iData smart storage series:
iData Cable, a smart flash-drive charging cable for Apple devices, combines three functions in one: adding storage, storing files and charging, so you can enjoy mobile office any time you want!
iData Air is a smart wireless WiFi flash drive that requires no internet connection. After logging into its dedicated APP, you can share your files stored on iData Air with your co-workers, clients, family and friends! Ideal for both work and leisure! It serves your different needs in different occasions! Very helpful!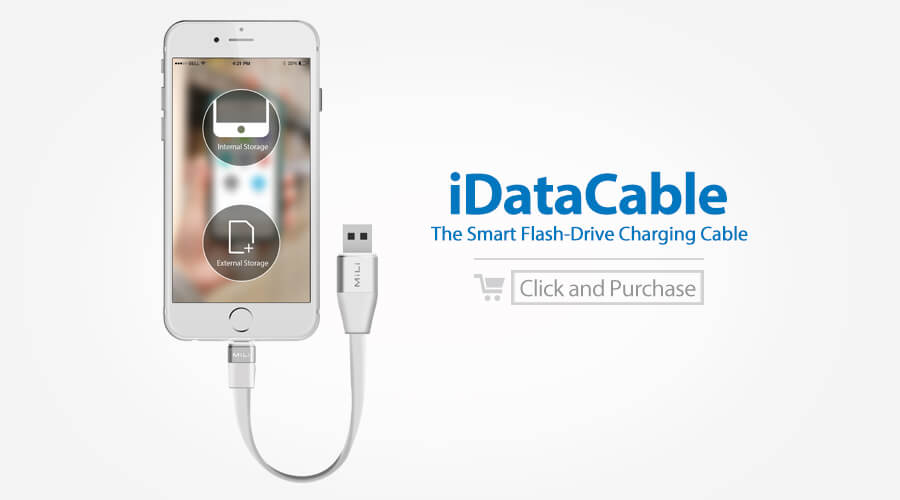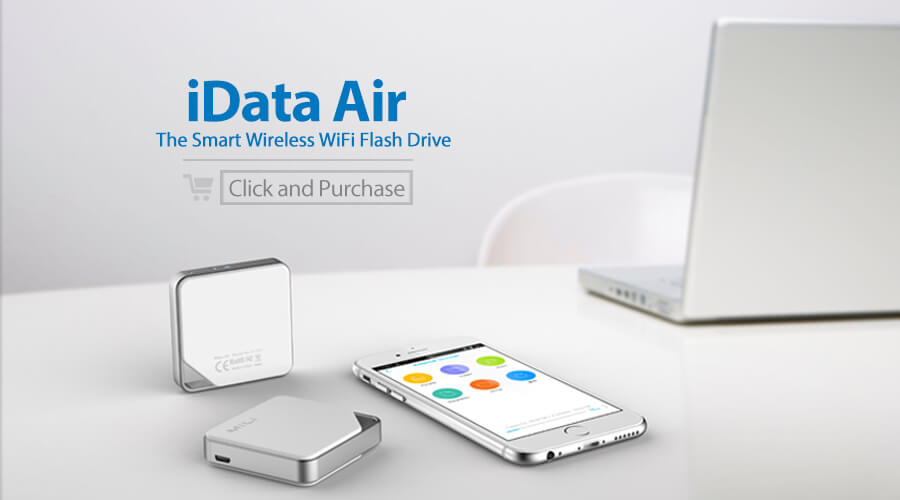 Now, MiLi's smart products are available everywhere around the world. In the future, MiLi will continue to offer global users a high-end smart product experience with its advanced technology and one-of-a-kind product philosophy.