MiLi Pure's Flight Sales Keep Soaring with Flying Colours in 2016
Half of 2016 has passed, and MiLi is going further and further on its way to developing smart products. In the domain of global inflight sales, MiLi Pure the smart skin moisture detector catches the fancy of major airlines.
During the past half year, MiLi Pure has attracted 4 world-famous airlines, which are KLM, Air Berlin and Oman Air. They all think that MiLi Pure is a promising product and allow the detector to be sold on their aircrafts.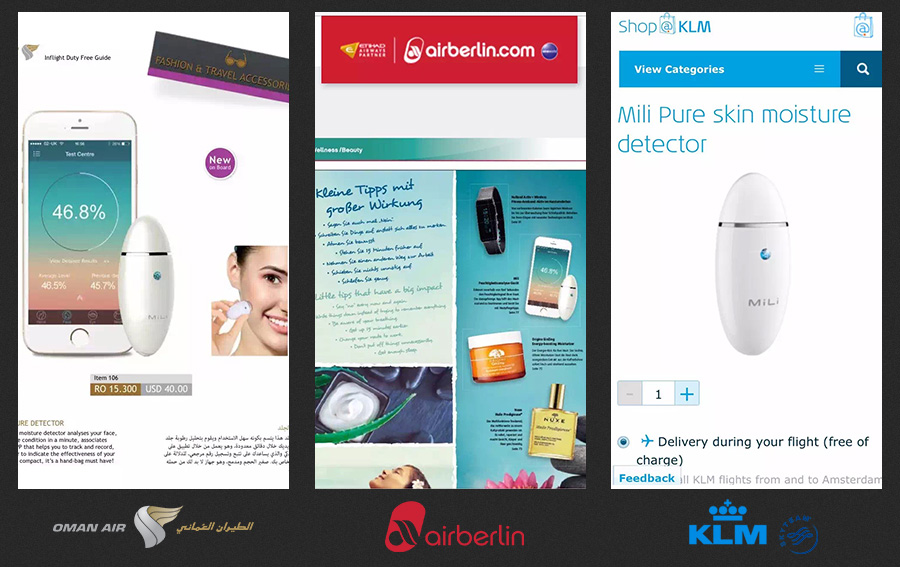 ▲MiLi Pure is approved for inflight sales by Oman Air, Air Berlin and KLM.
MiLi Pure can measure your skin moisture level anytime, anywhere, and is well suited for frequent flyers. Since the device went on sales on major airlines, its sales volume keep surging. According to the feedback from the airline partners, MiLi Pure is much loved by their passengers. For those who take frequent business trips around the world, skin care is particularly important as temperature and climate vary dramatically from region to region, subjecting the skin to damage.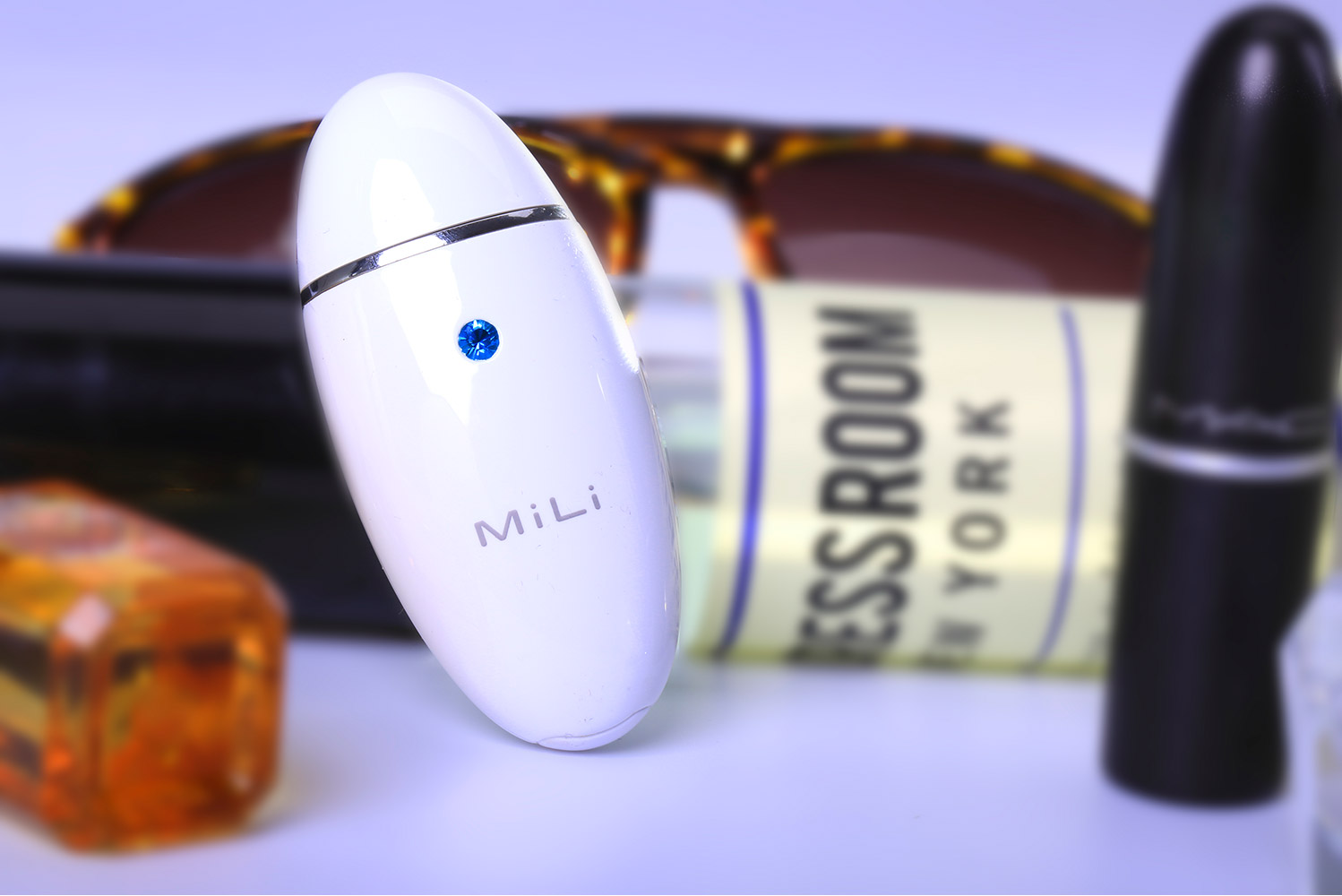 MiLi Pure helps you get a whole picture of the real condition of your skin by measuring the moisture level in four main body areas anytime, anywhere. It comes with a dedicated APP that records the results from each measurement and provides detailed skin analysis and skincare techniques. It can show you at a glance the measurements before and after skincare. The accurate monitoring of your skin helps you choose the right skincare products and take better care of your skin.
MiLi's smart products are being sold in the more and more aircrafts of different airlines. In the future, MiLi will roll out more innovative and functional smart products – just can't wait!