MiLi Smart Products Available for Sale on Dragonair Flights
MiLi has recently entered into a partnership with Dragonair to offer their product – MiLi Pure smart skin moisture detector - for sale on board. Before this, MiLi has already partnered up with 20 airlines, such as Cathay Pacific, AirAsia, China Airlines, Hainan Airlines, Shenzhen Airlines, Air Tahiti Nui, Peach Aviation, Malaysia Airlines, Jet Airways, Hong Kong Airlines, Philippine Airlines and Mandarin Airlines. Dragonair is MiLi's 21st airline partner.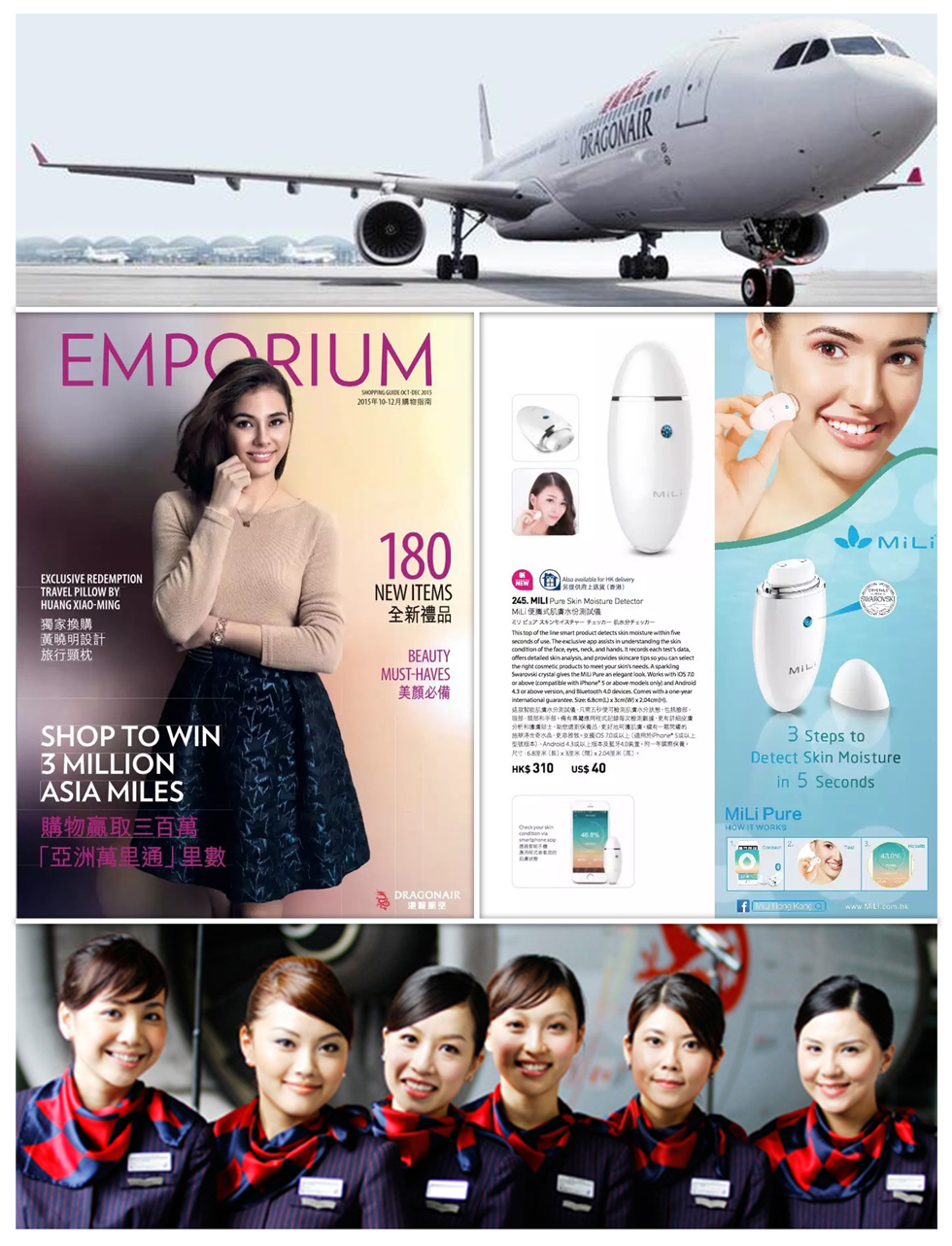 For a flight attendant, it is very important to choose a correct skincare product. Climate varies greatly in different countries and this can easily take a toll on the skin. Most people rely on advertisements to help them choose a skincare product and can only feel whether it works or not. But did you really pick the right one?
MiLi Pure, a smart skin moisture detector, can measure the moisture level in the skin quickly within 5 seconds. It can measure four body areas including the hand, face, eye and neck, so you will get a comprehensive view of the real condition of your skin. It comes with a dedicated app that records the result data after each test and provides detailed skin analysis and skincare tips. The data obtained before and after lotion application can be seen at a glance. The accurate monitoring of your skin can help you choose the right products and take better care of your skin. The embedded Swarovski crystal makes it look even more classy!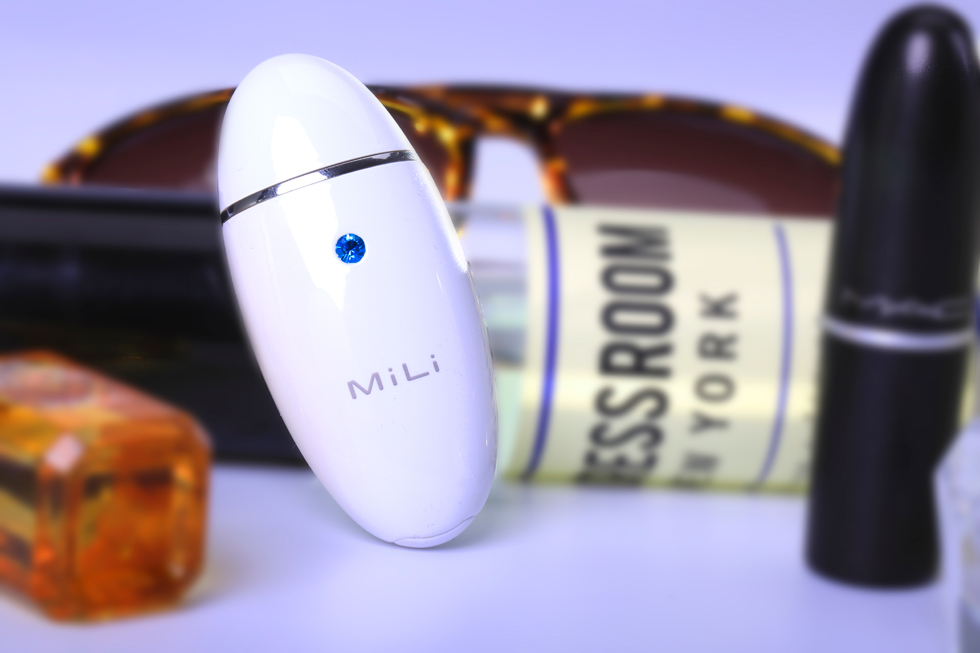 Dragonair is the second largest airline in Hong Kong and a wholly owned subsidiary of Cathay Pacific with its main hub at Hong Kong International Airport. Dragonair operates about 400 flights a week. Its passenger aircrafts cover destinations across Asia with Mainland China as the main market; its cargo operations extend as far as Europe, Middle East and North America. MiLi products are now sold all over the world. Thanks to all the airline partners for the recognition they paid to MiLi!