Smart Brand MiLi Brings Double Surprises to HK Gifts & Premium Fair
On the eve of May Day, the smart brand MiLi was invited to attend the world-famous Hong Kong Gifts & Premium Fair organized by the Hong Kong Trade Development Council, where it brought surprises to buyers all over the world. Organized by the Hong Kong Trade Development Council and co-organized by the Hong Kong Exporters' Association, the fair has gathered more than 4,300 exhibitors from 35 countries and regions this year– the largest scale ever.
This year, MiLi brought two series of smart products: MiLi smart skincare series and MiLi smart flash drive series. In addition to showcasing the brand new smart-series products, MiLi rolled out the pioneering customized smart gift solution. It is the first international fair where MiLi introduces the solution to global buyers.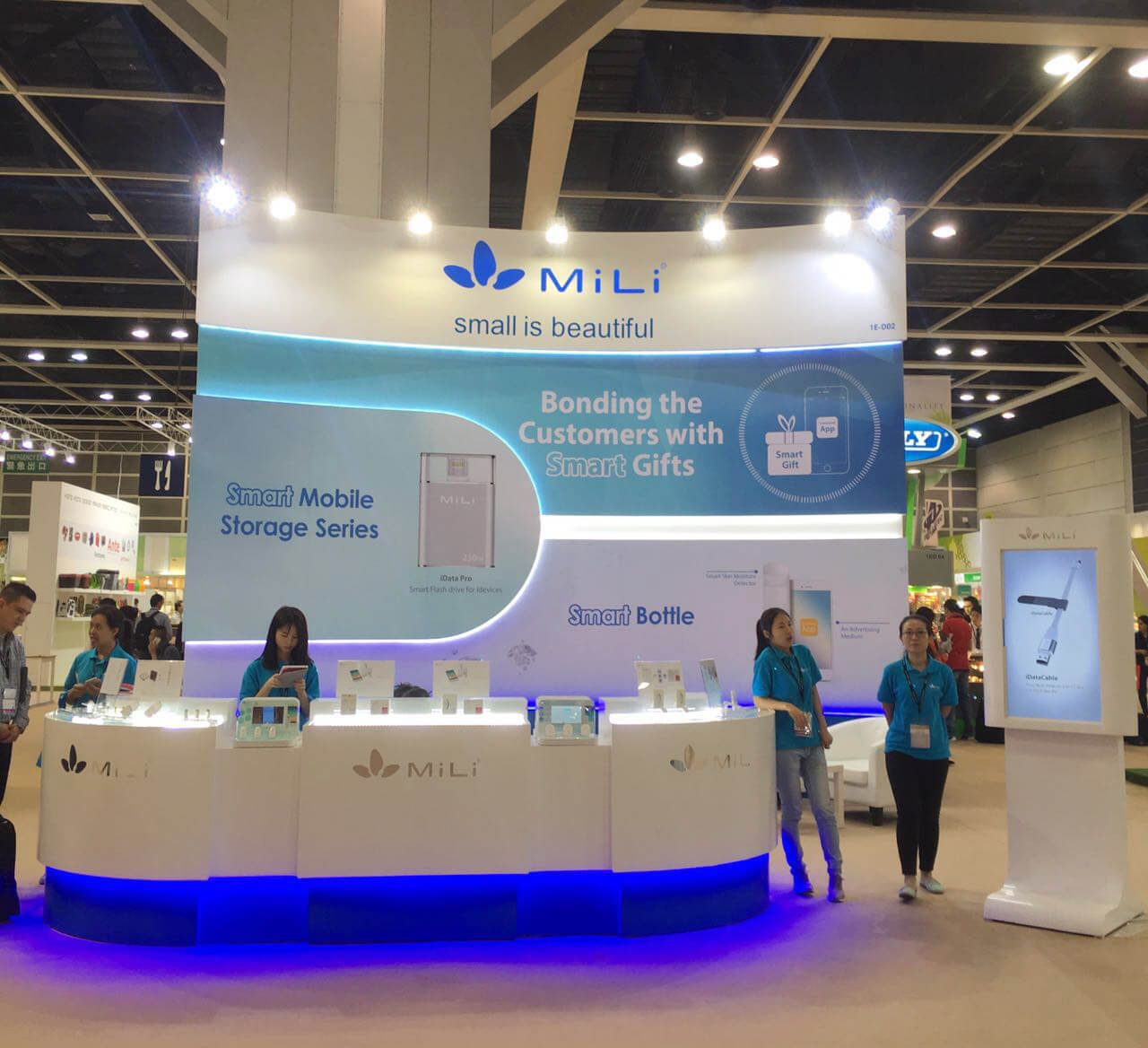 So let's take a closer look at this innovative customized smart gift solution!
Challenges to Traditional Gifting Model
Are you still giving gifts with the ordinary model? Get your logo printed on your gifts or packaging for mass giveaway to your clients.However, when the gift is given away, who are the customers? How to interact with your clients directly? How to increase sales by giving gifts?
The mobile App trend has already started. More and more businesses are developing their own mobile Apps to connect customers or sell products, but it seems that business Apps have failed to become a necessity for customers. The exposure of news and product infothat are published via App has been staying low.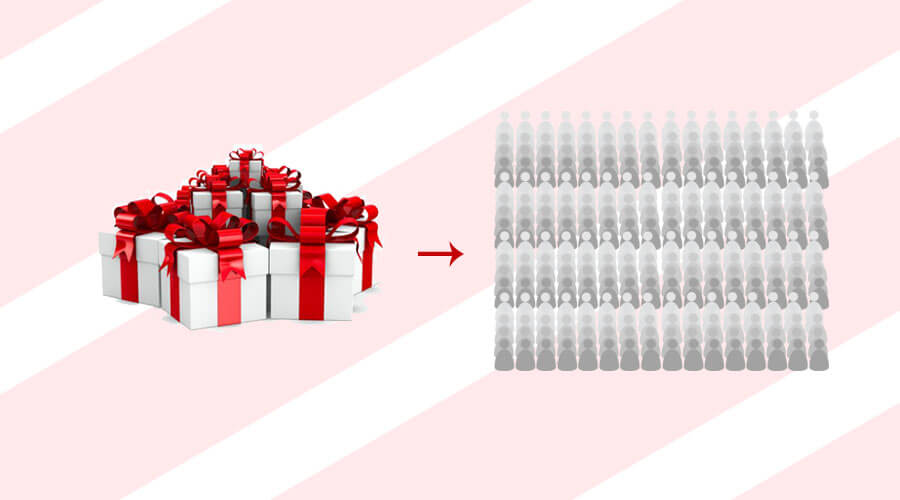 It's time to make your gift smart.
The smart products showcased at the gifts fair are the spotlight of the smart gifting model.
How to Implement Customized Smart Gift Solution?
Let's take MiLi Pure as an example. This smart skin moisture detector works with the App to quickly measure skin moisture in 5 seconds, so that the users can understand their skin condition and choose the right skincare products. MiLi Pure is without a doubt one of the most suitable smart gift choices for cosmetics companies. So how does it work in MiLi Smart Gift Solution?
First, embed MiLi Pure App into the branded App or the online store App of a cosmetic company.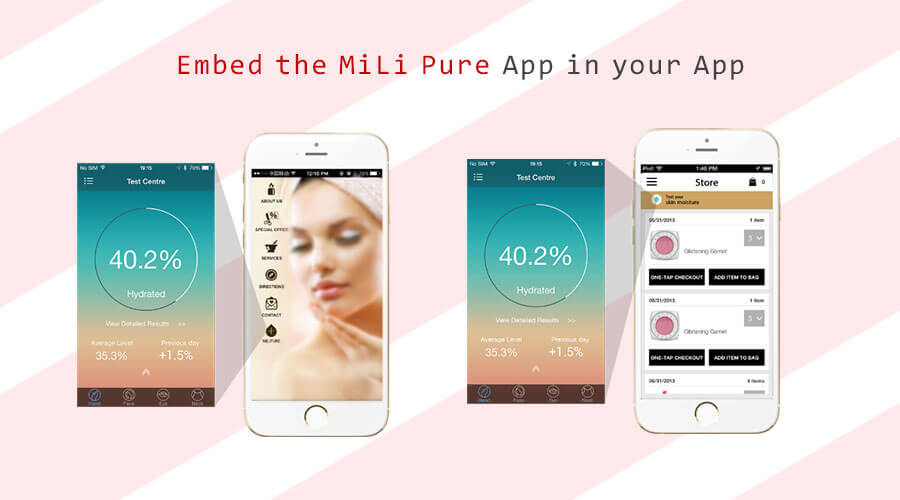 Then, bundle MiLi Pure with the skincare products, with a variety of options to choose from.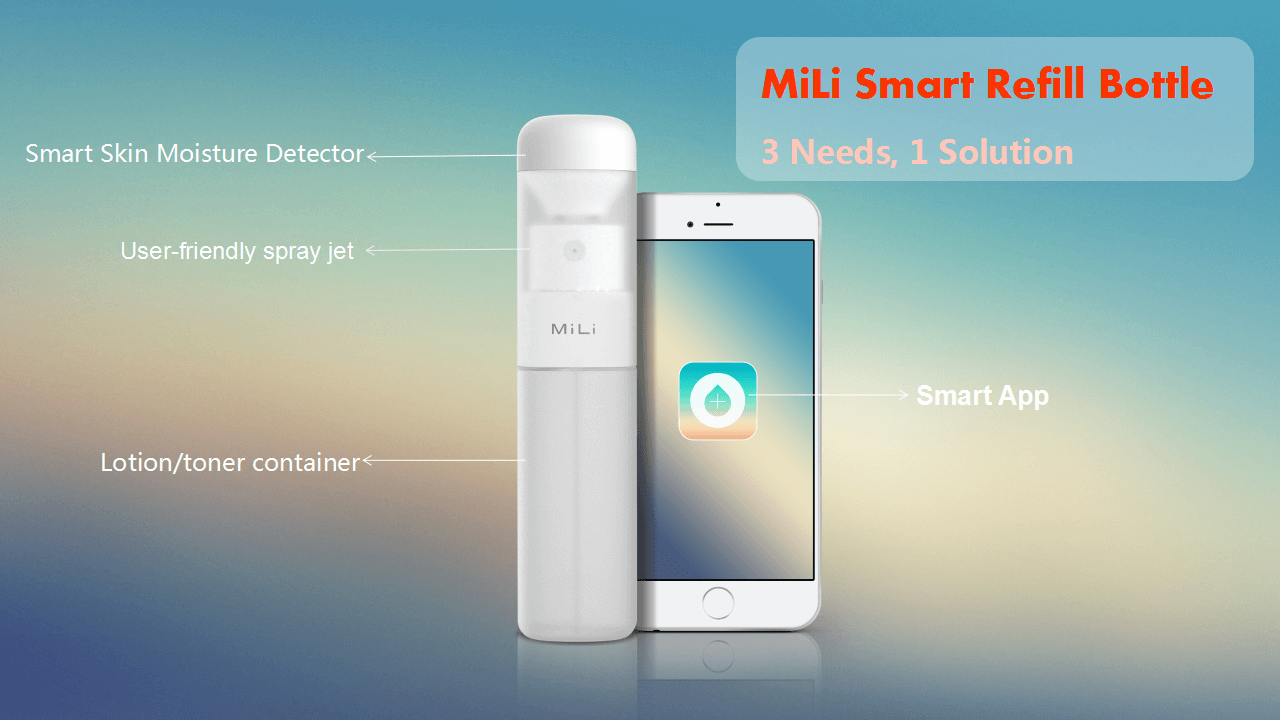 Or…Bundle your cosmetic products with the original MiLi smart gifts as a gift set.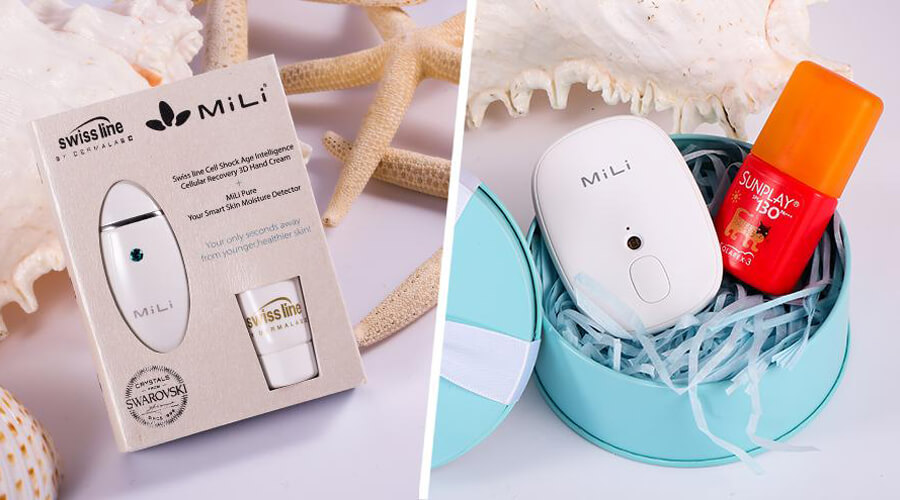 How can you benefit from the MiLi Smart Gift solution?
In this way, the customers will have to open the your App in order to use MiLi Pure in their daily skincare routine; thereby effectively increasing the downloads and usage of your App.When the users open your App every day, they can provide real-time feedback on the skincare products. This greatly increases the interaction between you and your clients and keeps the users coming back. It strengthens brand awareness and effectively raises consumer loyalty, thus bonding your customers.
MiLi Smart Gift Solution can also turn your App into one of the best advertising medium – an advertising medium with precise targeting and active users. Now all your direct sales promotions, event notice will reach your customers easily and quickly.Your advertisements will no longer sink out of sight or be exposed to unknown audiences. Instead, they will be 100% visible to your target audiences and bonding them in.
By comparing MiLi smart gifting model and ordinary gifting model, you can see that, the smart model can not only help the brand building, brand exposure and public relationship, but also help you reach and bond your target customers.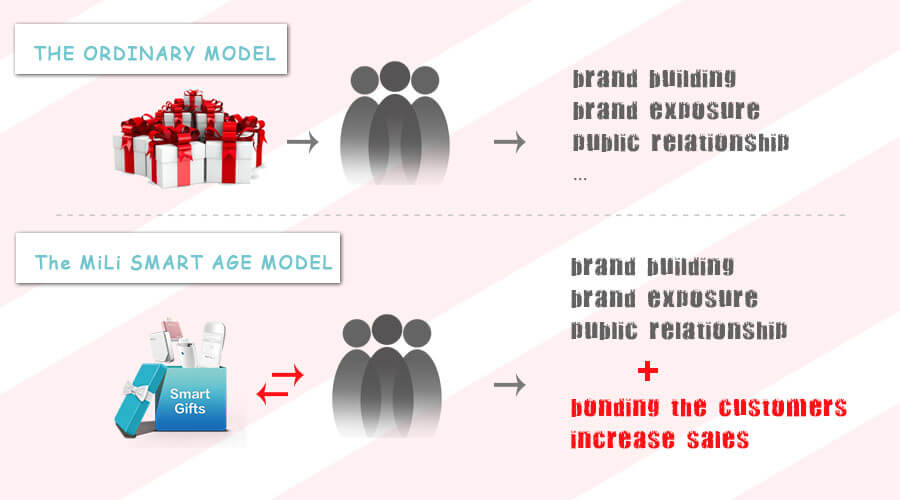 Here's MiLi Smart Gift Solution. We look forward to working with you!