MiLi Smart Products Prove Perfect at Hong Kong Electronics Fair
Organized by the Hong Kong Trade Development Council (HKTDC), the 36th Hong Kong Electronics Fair (Spring Edition) took place at Hong Kong Convention and Exhibition Centre on 13-16 April. The fair brings together under one roof leading brands in the electronics industry around the world, guiding the movements and trends of the industry. The smart product brand MiLi was also invited to join the tech party, where MiLi showcased its three new smart removable drives to the exhibitors and visitors from around the world.
As smartphones mature and develop, MiLi carefully observed 2 years ago that people have gradually moved from computers to smartphones and tablets, whether at work or in leisure, and with the ever-growing demand for mobile devices that can meet their work and leisure needs, the limitations of smartphones and tablets become apparent.
Take iPhone for example. iPhone still starts at 16G. For those who like to watch videos on their phones or need to work on their way to a business trip, a 16G iPhone is nowhere near enough, but most people resort to deleting content from their phones to free up space instead of going for a larger capacity model.
MiLi has developed smart flash drive products to address these problems. Below are the smart flash drive products presented by MiLi at Hong Kong Electronics Fair this year: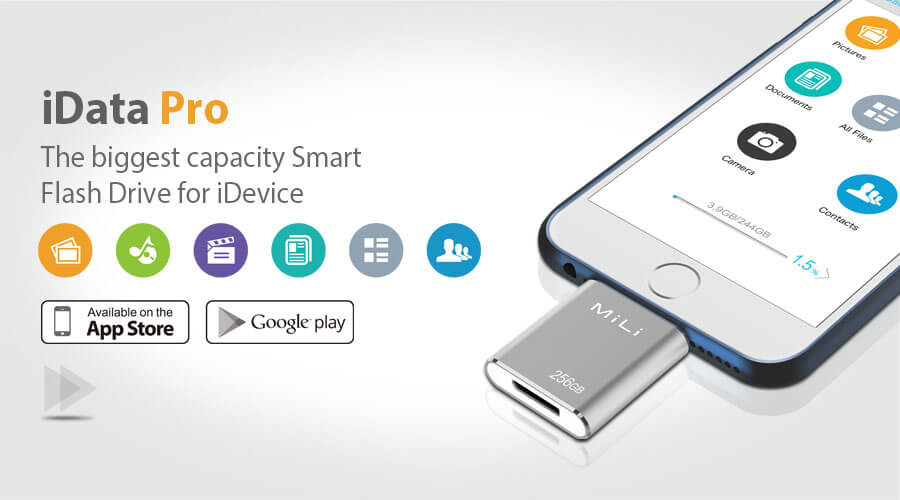 iData Pro, a large-capacity smart flash drive for iOS/Android/PC, comes in a new, ultra-high capacity of 256G, which can instantly expand storage on your mobile devices. Adopting the USB 3.0 technology, iData Pro can transfer data 3 times faster than the previous generation! The built-in MiLi-developed chip makes it more stable than regular ones.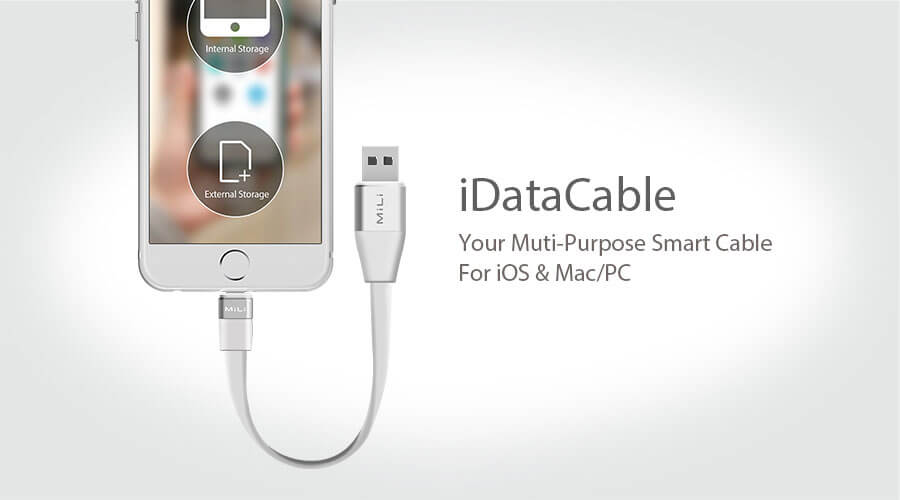 iDataCable is a smart flash-drive charging cable that can expand storage on your iPhone/iPad. It features the original Apple Lightning connector that has been certified through Apple's MFi licensing program; it can charge your iPhone/iPad to full as well as quench your need for space!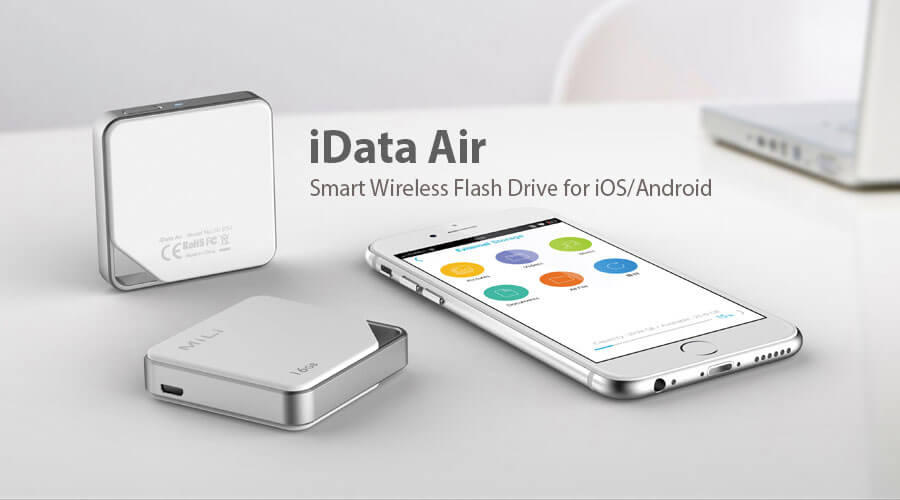 iData Air is a smart WiFi wireless flash drive with the key feature: expand storage on your mobile devices without cables and support simultaneous multi-user access, user-friendly and time-saving.
Many attendees who work in the industry said they have heard of the high quality of MiLi smart products but it was their first time to try them out firsthand, and they all spoke highly of their experience. The perfection of MiLi flash drive products stems from their fashionable designs and the perfect balance achieved through continuous refinement of their smart systems. This is well illustrated by the overwhelming popularity in the fair.