Travel Retail Industry Full of Potential: Frontier's Rules for Selecting Goods
According to a survey conducted by the world-famous market research firm Nielsen, among 1005 respondents, 90 percent of the travellers planedtheir purchases before their trips and 97 percent saidthat shoppingwas a key reason for travel. In recent years, the travel retail industry has been developing into a mature sector with a high growth potential.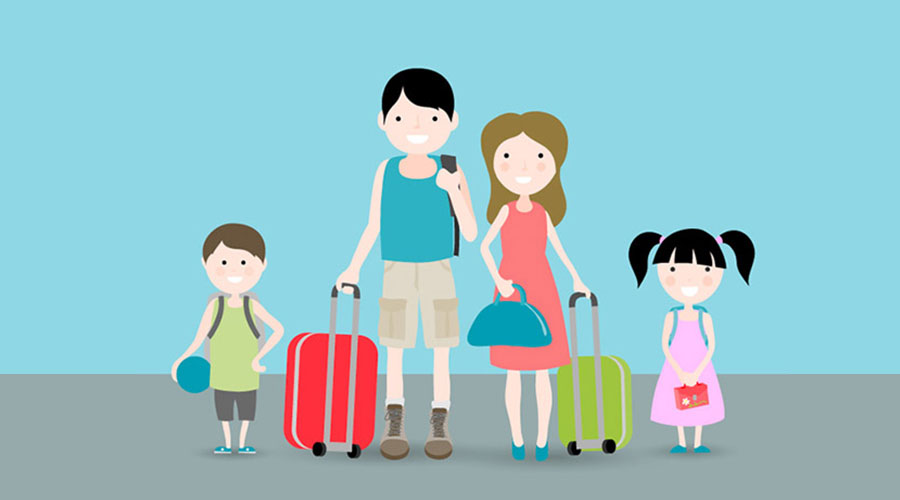 1
How do Travel Retailers Develop
Their Business Strategy and Development Plans?
For travel retailers, it is important to develop business strategy and development plans and, in particular, to choose the right merchandise. With the ever-growing demand, all kinds of travel retail magazines are springing up like mushrooms.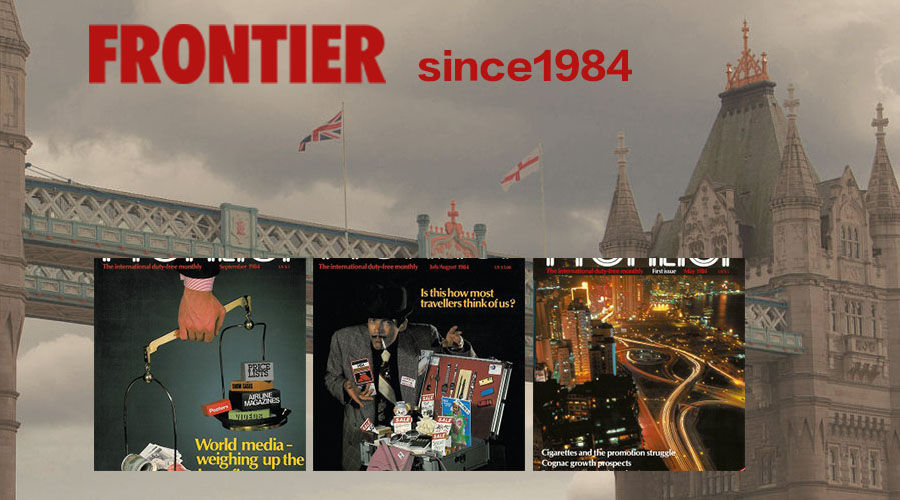 Frontier, the longest-running definitive international duty-free retail magazine in UK, was officially launched in May 1984. Based on personal interviews and industry research, the monthly published magazine offers the most cutting-edge and most in-depth analysis of industry trends and the most suitable creative product recommendations for travel retailers around the world. It aims at helping global retailers develop business strategy and development plans and picking out the best products for global consumers, serving as an indicator for the global travel retail industry.
2
Well-qualified Product Review Team
Frontier's Selection Criteria of Merchandise
Frontier has a well-qualified and globally-influential product review team that applies strict criteria when selecting merchandise. All merchandise recommended for Buyer Forum (a review forum made up of professional buyers) must meet three main criteria: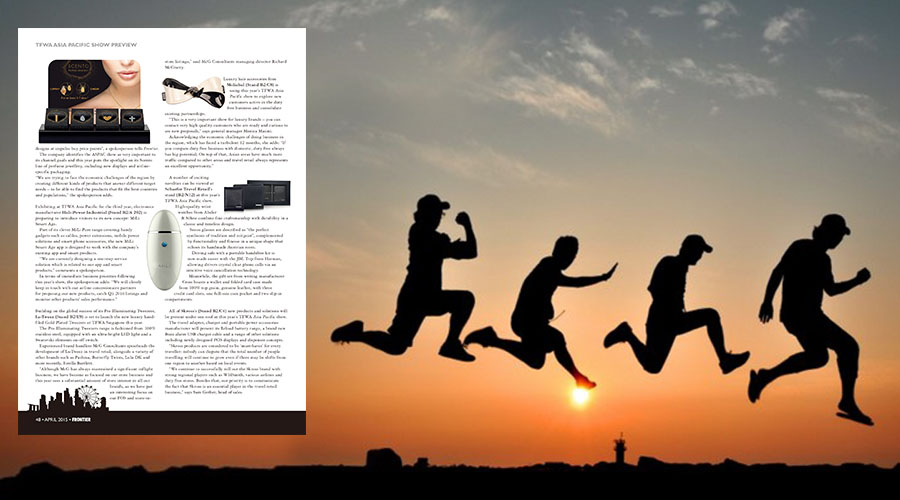 1. Of an International brand with good reputation
2. Highly innovative and powerful
3. The best of its kind
3
Listed as Recommended Product byFrontier
MiLi Smart Gadgets Stand Neck and Neck with Remy Martin XO
In the huge travel retail market, the smart product brand MiLi embodies the brand spirit of"Small is beautiful", sticks to innovative designs and endeavors to open up global travel retail market.
MiLi's innovative smart product MiLi Pure the skin moisture detector has recently stood out from all other proposed products around the world after a strict review process byFrontier's international judging panel, and is selected as the recommended product under Buyer Forum by Frontier, the definitive international duty-free retail magazine in UK. Also on the recommendation list is the international luxury brand Remy Martin XO.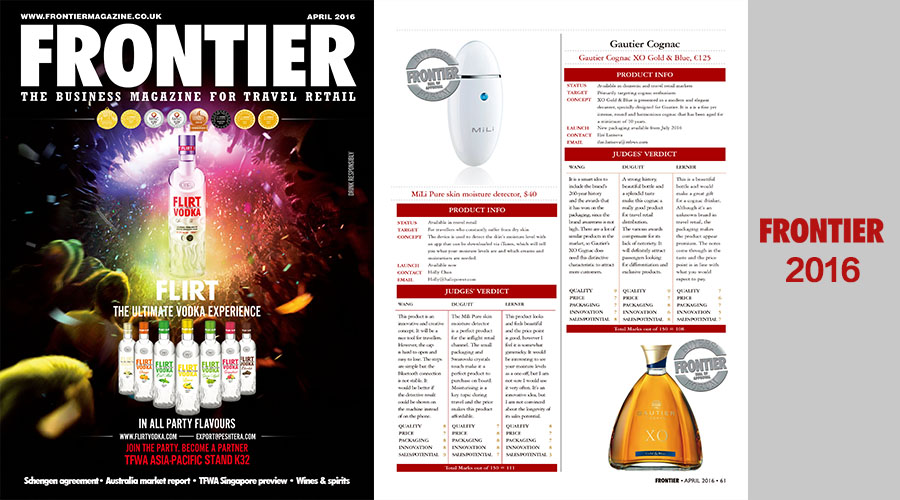 The high quality and innovation of MiLi Pure make it far ahead of any others of its kind. It is adorned with a Swarovski® crystal and comes with a smart App that can record and compare the moisture levels before and after skincare, so a beauty lover can know whether her skin has improved and whether she has chosen a right skincare product. A well-deserved must-have item for home and travel!