MiLi Brings Smart Beauty Business Model to Cosmoprof Italy
Cosmoprof Worldwide Bologna, recorded by the Guinness Book of Records as the largest and most definitive international beauty expo, was held at the Bologna Exhibition Centre on 18-21 March.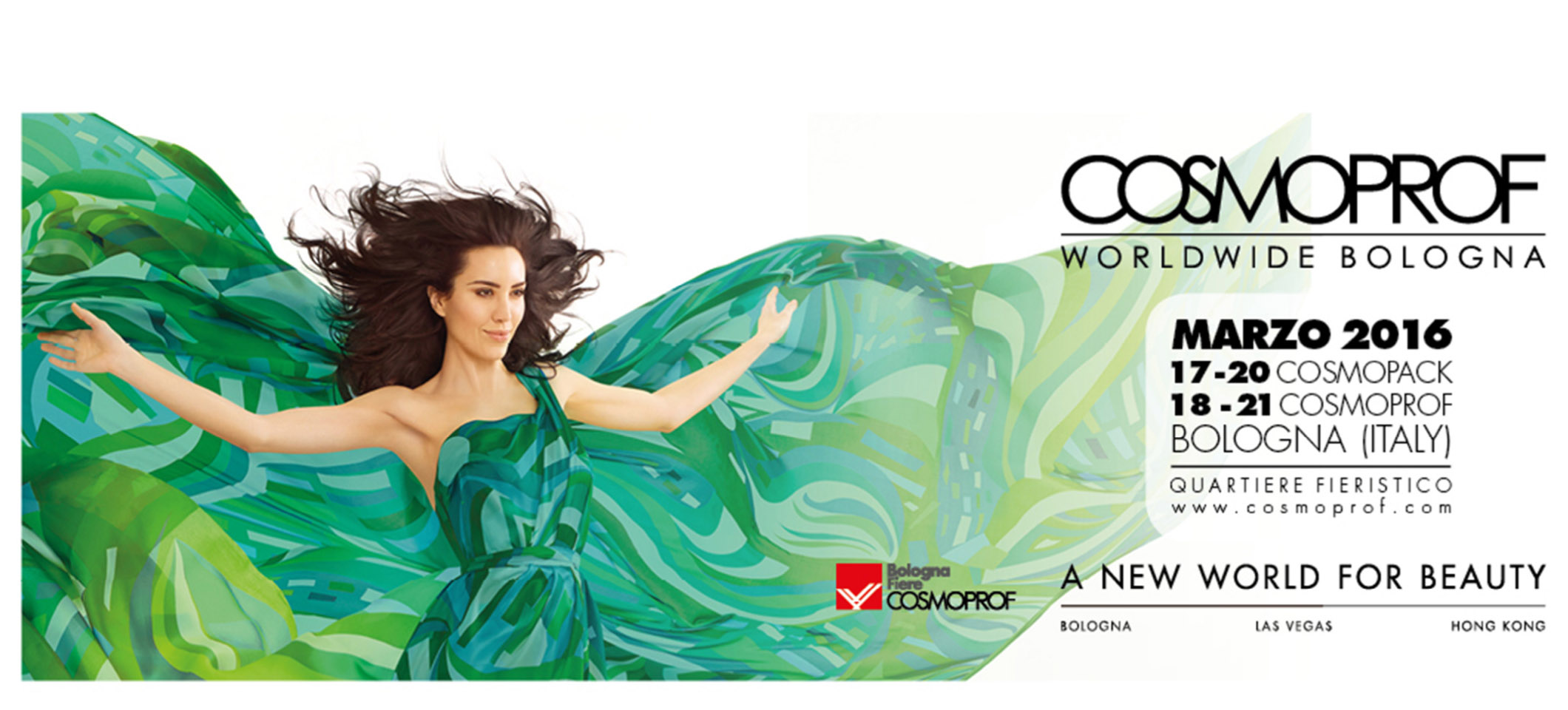 At Cosmoprof, the largest and most influential beauty fair with the best displays, MiLi presented its brand new smart beauty business model, which made MiLi stand out among a host of other brands. Famous cosmetic companies from all over the world thronged to express their intent to cooperate with MiLi.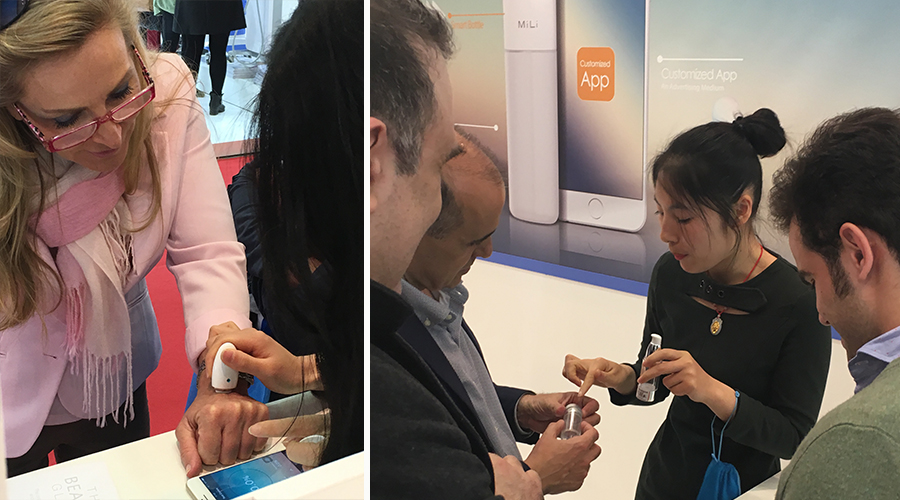 Under the smart beauty business model, MiLi has launched Smart Refill Bottle, which has utility patents registered in more than 20 countries in Asia, Europe and America. Its three-level design perfectly combines a travel bottle with a smart skin moisture detector that can measure skin moisture levels before and after skincare in real-time, so the user will have an idea on the hydrating effect of a skincare product through scientific data.
The Secret of the Three-Level Smart Refill Bottle
Part 1. The bottle cap is a smart skin moisture detector
Right after applying the moisturizer in the refill bottle, you can take off the bottle cap to measure and record the moisture level of your skin and get professional skincare advice. You can tell at a glance whether your skin has improved.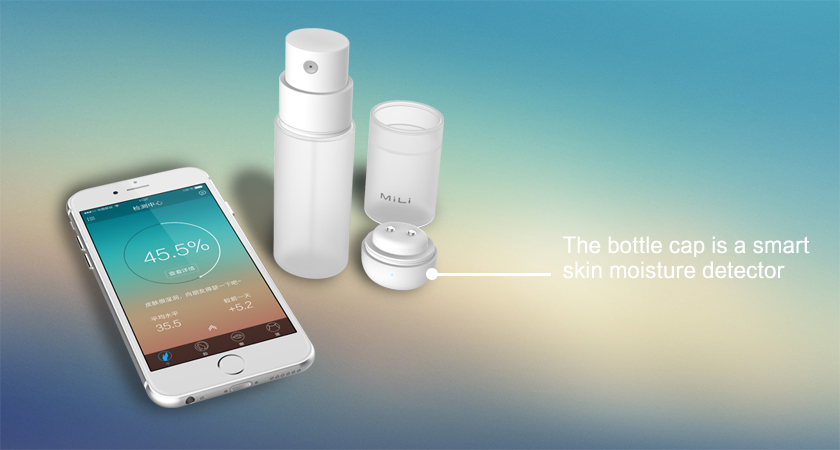 Part 2. Spray design makes it hygienic and easy to apply
If you don't bother using cotton pads when using toner, a spray bottle is a convenient and hygienic method of application. Gently press to re-hydrate your skin anytime, anywhere.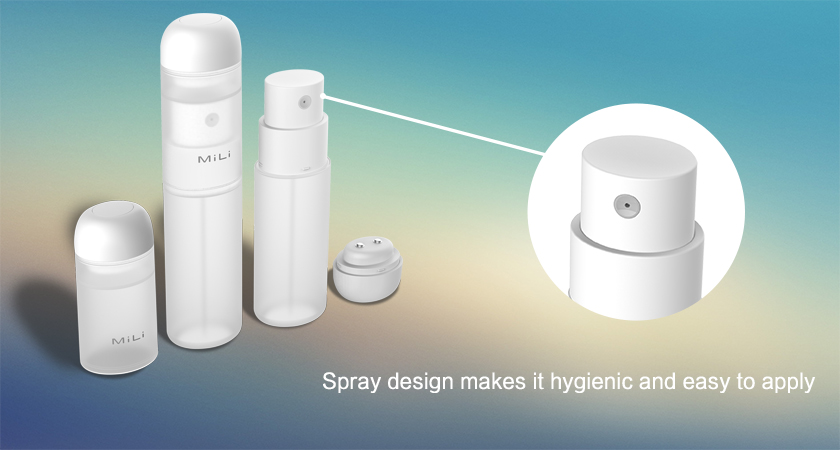 Part 3. Travel-size container makes it easier to carry around
It comes in two sizes 30 and 50ml for your choice; no more worries about exceeding the airline's size limit on your toner when going traveling!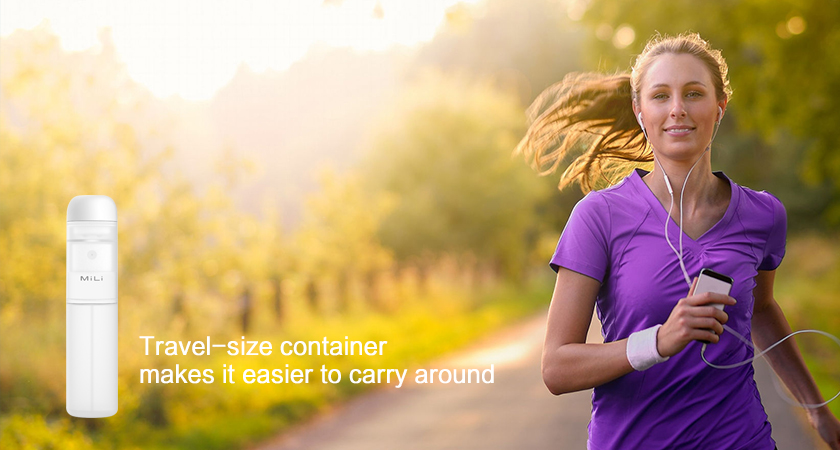 MiLi also brought along individual items: MiLi Pure the smart skin moisture detector and MiLi Skinmate the smart UV detector. These two smart gadgets can be snapped onto the bottle cap of your lotion/sunscreen. Before use, the user is required to download the dedicated App to effectively increase the download count and open rate of the dedicated App and to speak directly to the brand!
The gift industry needs to change, and MiLi is on its way to bring "smart" revolution to the beauty industry!