Singapore Airlines Offers Most Thoughtful Catalogue of In-flight Products
During a dull and boring plane trip, passengers do not have much entertainment to help pass the time. Major airlines are rushing to offer all kinds of extra services, among which the most popular one is in-flight shopping, with different aggressive in-flight retail strategies.
Onboard Sale Strategies of All Sorts
Almost all US airlines have their own exclusive products offered for sale on their flights, including souvenir items designed by alliance with famous designers; Dragonair, a well-known carrier in Asia, even provided special training to 400 flight pursers to transform them into top sales staff and some of their flight attendants have built up in-flight sales of up to HK$570,000 in 9 months; and many airlines in China provide their passengers with one-stop service by offering tickets to famous local attractions on their aircrafts.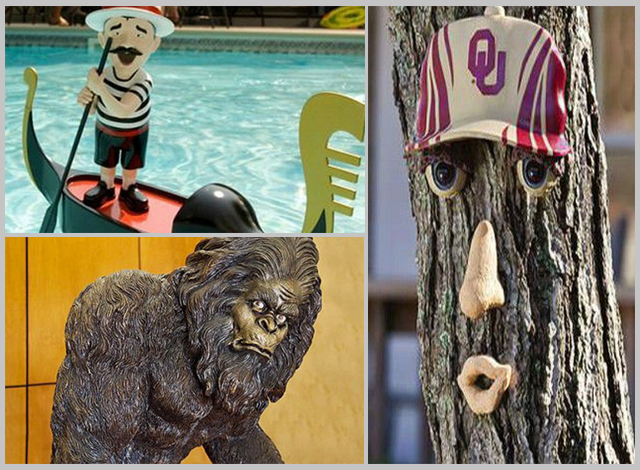 What kinds of products do passengers prefer?
Dan Thompson, Senior Vice President of the world's leading company GuestLogix, had once summed up in-flight sale: "The sky is the limit for what you can sell on board. But really, passengers will spend on something that enhances their trips or means something to them because of the experience they're in at the moment."
How Singapore Airlines Screen its Onboard Products
Singapore Airlines, globally known for its high-end and quality services, undoubtedly has the most say in the domain of onboard sale. Singapore Airlines is the world's top 3 best airline with over 18 million passengers per year. It has the world's youngest fleet in the air and is the first airline to operate the Airbus A380, whose first class cabin is considered as the most luxurious living space in the air. Its onboard shopping is the benchmark of the industry, which you can tell from its product catalogue.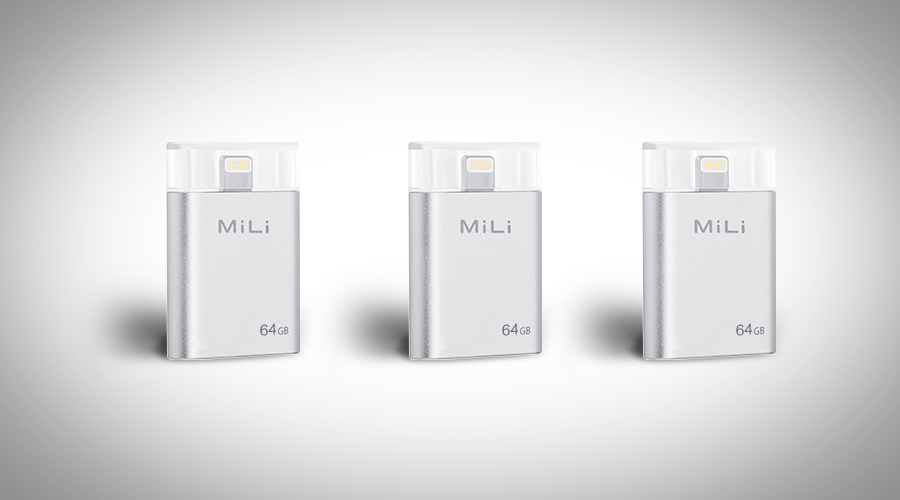 Classification of Goods: Careful, Thoughtful and Detailed
Singapore Airlines is very attentive in terms of classifying in-flight goods. Its onboard sale strategy is oriented to passengers' demands during a trip. The well-categorized sections, including beauty products, watches & timepieces, accessories, travel essentials and fine wine, deliver what a passenger needs for every detail. MiLi iData the smart flash drive for iPhone was recently approved by Singapore Airlines for sale on their flights. It is classified into the travel category for its perfect match with travelers' business and leisure needs.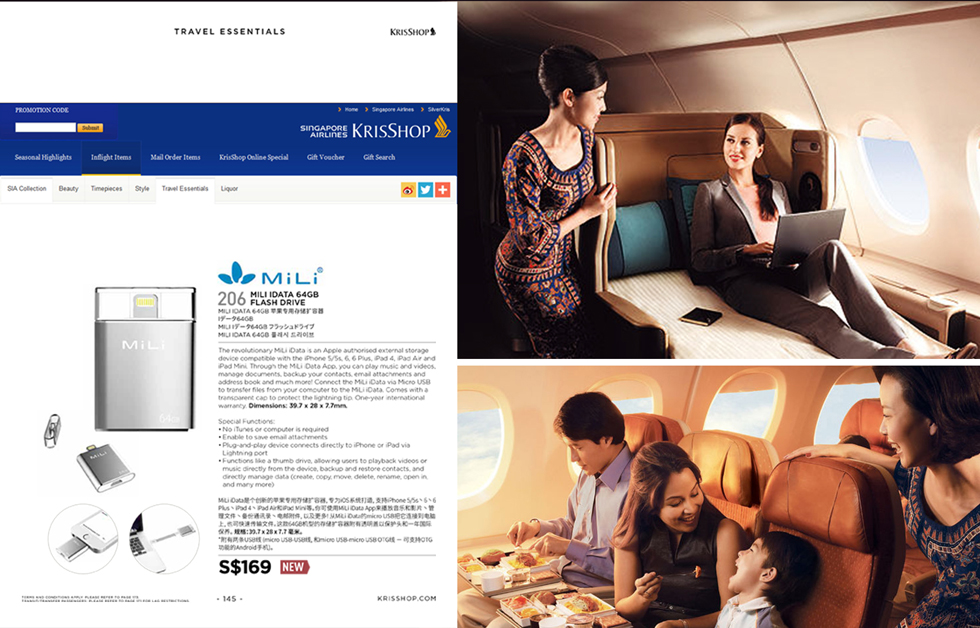 Screening of Goods: High, Strict and Perfectionistic Standards
Singapore Airlines has very strict standards of product screening. MiLi iData fulfills the following three requirements, making it qualified for entry into their aircrafts for sale.
Singapore Airlines's three main standards for in-flight products
1. International brand with good reputation
2. Functionally powerful and practical for use
3. Top of its kinds
As the first Apple authorized brand in China, MiLi enjoys high international popularity and reputation; and MiLi iData is well ahead of others of its kind in offering a variety of powerful functions and top quality instead of just serving as a flash drive for iPhone.