Come visit our Booth at CES to experience the MiLi Smart Age – Booth 71169 (Sands Expo)
Welcome to the MiLi Smart Age!
We cordially invite you to attend the MiLi booth at CES in Las Vegas! Come by, have a drink, check out our Smart Products Series and meet the team.
When:January 06 - 09
Where: the MiLi CES Booth: #71169 at Tech West, Sands Expo (2nd Level)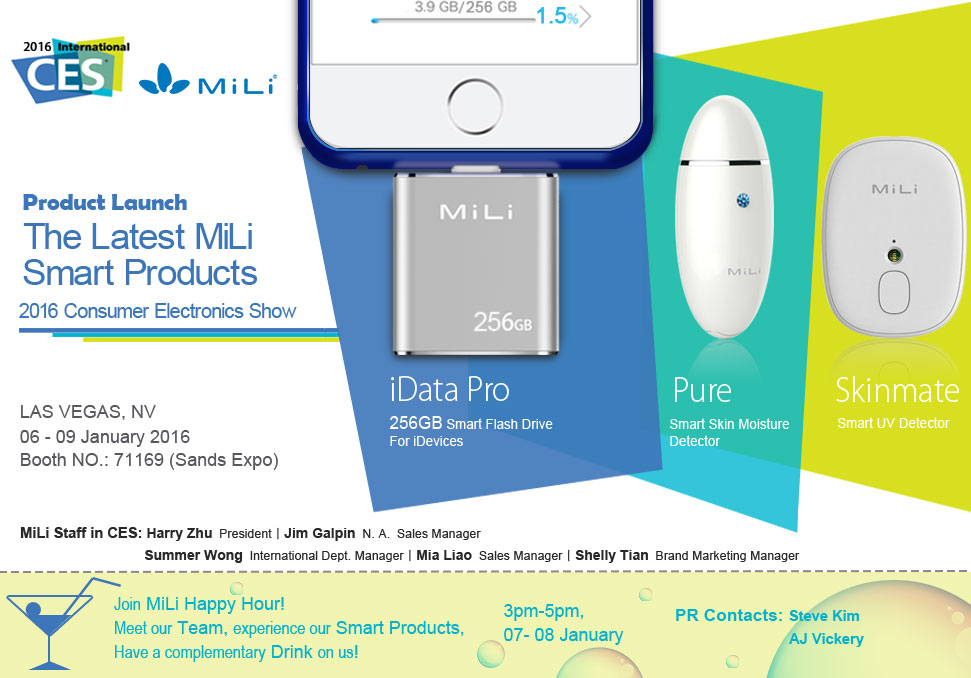 Join s as we launch our new MiLi iDataPro, the ultimate smart flash drive that will change your mobile experience! Plus we will showcase the original MiLi iData (smart flash drive), MiLi Skinmate (smart UV detector) and the MiLi Pure (smart skin moisture detector).
The MiLi Smart Product Series are designed to be small , yet powerful products to simplify your life. We are committed to ensuring each of our products and software meets the highest standard of quality and excellence. Moving forward, our goal is simple—to transform the mobile technology industry by developing, designing, and manufacturing small, high performance products that enhance the lives of today's digital consumer and business professional.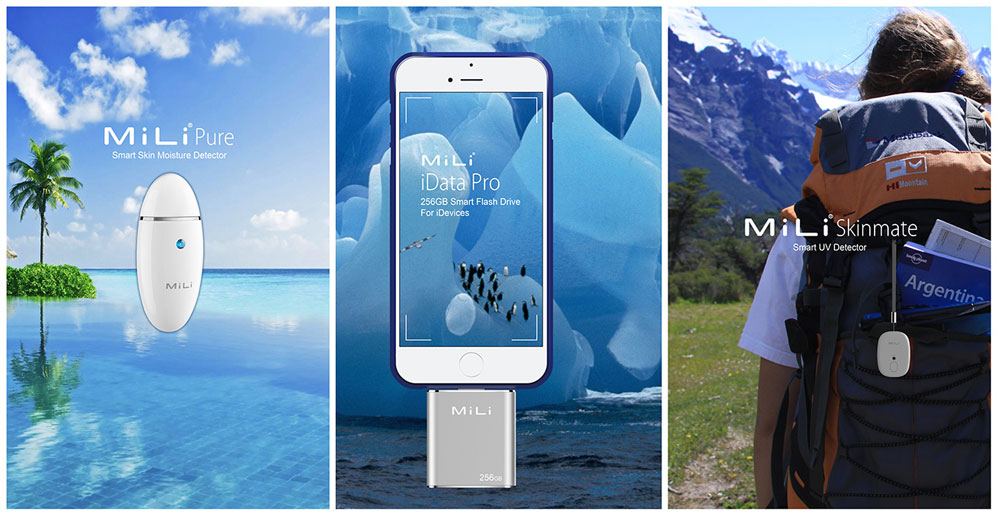 MiLi to host Happy Hour at CES! Join the MiLi Happy Hour at booth #71169! Meet our team, experience our smart products and have a complementary drink on us!
When:3pm to 5pmon both Thursday, January 7th & Friday, January 8th
Where: the MiLi CES Booth: #71169 at Tech West, Sands Expo (2nd Level)
Thanks and see you soon.